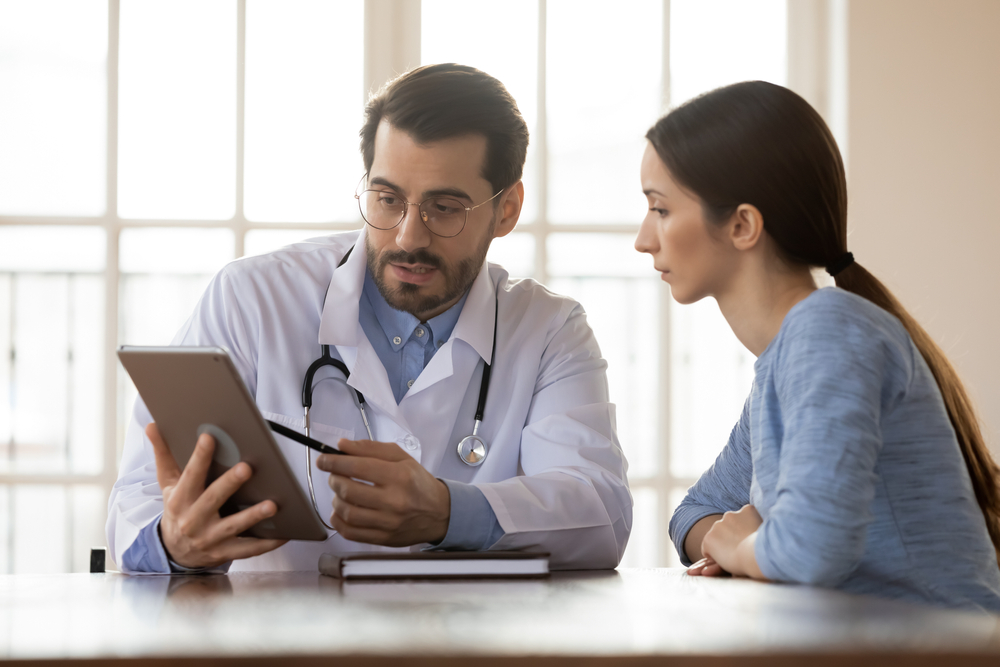 3 Questions to Ask to Find the Best Hormone Doctor in Chevy Chase, Maryland
Searching for a doctor can feel like a daunting task, especially when searching for one that deals with a specific need.
Good news! You can easily eliminate the stress of finding the best hormone doctor in Chevy Chase, Maryland by interviewing a specialist before committing to being under their care.
Many patients don't really think to interview their doctor. While you can read about them online, you need to ask questions to really get to know them. So, take the time during your consultation to ask these three questions.
What Makes You Qualified to Treat Hormone-Related Issues?
Ask them about their approach to hormone therapy. Find out how long they've specialized in this particular area and their success rate. Inquire about their special certifications and board certification. You might also want to find out if you'll be seeing only them or if you will work with other doctors.
Are You Involved With Research?
Their answer to this particular question lets you know whether they are up to date on the latest technologies and treatments including alternative options. It'll also give you an idea about whether they are in the know regarding clinical trials.
What Is Expected of Me As Your Patient?
You not only have rights as a patient but responsibilities too. It's also vital you take part in your own healthcare, so take the time to find out what your hormone doctor expects of you.
As an example, your doctor may suggest lifestyle changes such as diet modifications and adding exercise to your daily routine. With this knowledge, you can decide whether you're willing to commit to working with them. Remember, successful treatment depends on your dedication to follow through.
What Other Questions in General Should I Ask a Hormone Specialist?
There are additional questions to ask of any hormone doctor. It's part of taking control of your health and understanding your treatment. Always ask questions when you are unsure, and feel free to add to this list anything else you're interested in getting an answer about.
Once you've had an exam and your test results are in, the best hormone doctor in Chevy Chase, Maryland will begin your treatment plan. You might want to consider asking the following:
How do I know if hormone therapy is right for me?
What are the risks?
How long might I need treatment?
What is the lowest dose I can do that is effective?
If this doesn't work, what's next?
Are there medications I should take along with hormone therapy?
How often will I need follow-up visits?
What other testing might be helpful for me?
Do my current medications interfere with hormone therapy?
Should I modify my diet? What foods should I eat to help level my hormones?
Does my family medical history impact my hormone therapy?
When I Find the Right Hormone Doctor, What Should I Expect During My First Appointment?
During your initial visit, you should expect an evaluation of your medical history. This will include any medical conditions you have, medications / supplements / vitamins you're currently taking, surgical history, and whether you've previously tried any type of hormone therapies.
You'll also have a blood test to determine your hormone levels. Another common test is a saliva test. If your doctor is concerned about dysfunction of a particular gland, such as the thyroid, they may order an ultrasound or other imaging test.
Where Should I Go to Find the Best Hormone Doctor in Chevy Chase, Maryland?
So that you may achieve optimal health, the hormone experts at Atlantis Medical Wellness and Weight Loss only provide only the highest quality treatments. With our team, you're guaranteed compassionate, personalized care.
If you have questions about hormone therapy or are ready to make an appointment, contact us at 301-658-7686 today. We look forward to hearing from you!