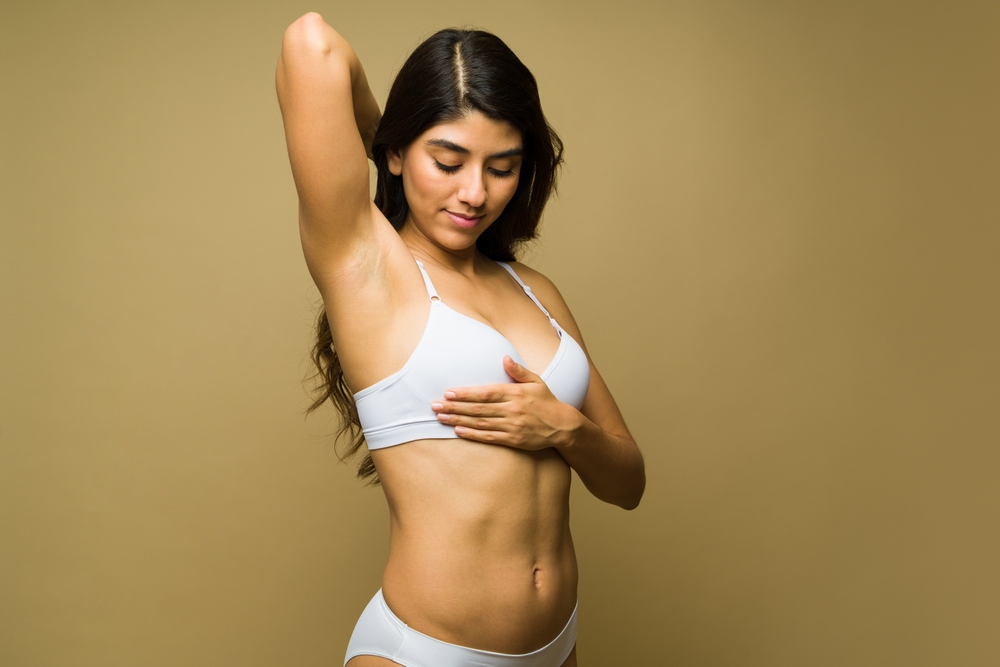 Vampire Breast Lift Cost in Montgomery County: How Much Is the "Lunch Break Boob Job?"
Chances are that you've heard of the vampire facial from celebs who tout its benefits, but have you heard of the vampire breast lift? This innovative new procedure lifts and reshapes the chest without going under the knife!
Curious to learn more? Keep reading to learn more about this procedure, including the vampire breast lift cost in Montgomery County.
Here's How This Trending Non-Surgical Breast Lift Works to Give You a Lift After Pregnancy, Weight Loss, Nursing, or Simply Aging Have Taken Their Toll
Minimally invasive procedures are in very high demand. Everyone wants to enhance their appearance without having to go under the knife and suffer through a long, painful recovery. With a vampire breast lift, your own blood is used to boost your breasts.
After your blood is drawn, the platelet-rich plasma (PRP) is separated and injected into the breasts.  PRP is rich in platelets and stem cells that naturally heal the area.
The procedure typically takes less than an hour, which is why it's quickly become known as the lunch break boob job. In an hour or less, you'll be on your way to picture-perfect cleavage that sends your confidence skyrocketing.
So, How Much Should You Expect to Pay for a Vampire Breast Lift?
The vampire breast lift cost in Montgomery County typically costs $2,000 to $4,000, though your personalized price may fall outside of this range. Results continue to improve for six to eight weeks after treatment and can last up to two years!
For women with implants, a vampire breast lift is a great complementary procedure. It thickens the skin, which reduces the appearance of ripples and other imperfections on the breasts.
For Your Custom Vampire Breast Lift Cost in Montgomery County, Make the Call to Atlantis Medical Wellness Center Today!
Raise your boobs AND your self-esteem with a non-surgical breast lift at Atlantis! Contact us today at 301-658-7686 for your quote and to see how this revolutionary treatment can change the way you feel about your body!