Chemical Peels Treatment Silver Spring, MD
Atlantis Medical Wellness Center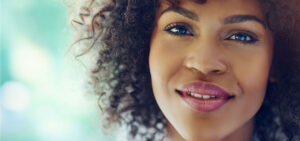 At Atlantis Medical Wellness Center, we provide quality Chemical peels treatment Silver Spring, MD residents trust, and are always happy to answer questions people may have about what this entails. If you have been thinking about getting a chemical peel, you may want to read on further so you can better understand what the treatment will be like. Our team is experienced and knowledgeable, and highly recommends coming in for an official consultation so that we can address your individual needs and concerns prior to getting a chemical peel treatment. 
How do I know that a chemical peel is a treatment I should get?
There is a vast amount of information out there on the interweb, so much so to where it can quickly become confusing. It is worth noting that not every person who provides chemical peels is qualified to do so. A little research and asking questions through a clinic can help you understand how this treatment works and what you can expect during the session and afterwards. When deciding whether a chemical peel is right for you, we may ask the following questions:
Why are you considering a chemical peel (age marks, acne, hyperpigmentation, or a youthful appearance)? 

Are you hoping to reduce wrinkles and fine lines?

What have you tried to treat your skin concerns?

Are you comfortable with some degree of peeling?
What is a chemical peel and what do I need to know?
A chemical peel includes agents that act to resurface the facial skin, removing superficial layers and making skin appear smoother and youthful. Chemical peels promote healthy top skin growth and improve problems related to fine lines, wrinkles, dark spots, hyperpigmentation, skin impurities, uneven texture, and other skin imperfections.

What you need to know is that all types of skin respond to peels, and results will vary depending on the kind of peel you get and skin condition being treated. We strongly recommend having a consultation done before a chemical peel treatment. If you are interested in other cosmetic procedures Silver Spring, MD patients can depend on, then call us today for more information. 
How much peeling will happen, and how can I prepare?

Chemical peels will cause peeling of the skin. This process is necessary for the superficial top layer to be removed and expose the undamaged skin underneath. The degree of peeling will depend on the patient, the amount of solution utilized, the kind of peel performed, and the peel's incubation duration. Some people have great results without much peeling, and others have more peeling than average.

You can prepare for your peel by not using certain drugs that cause photosensitivity, such as antibiotics, anti-virals, and topical skin care products with acids. Check with us about what you are taking now so we can determine whether they will need to be halted before the peel. 
If you want to know more about Chemical peels treatment in Silver Spring, Maryland and how this can result in beautiful skin you have never had before, call Atlantis Medical Wellness Center as soon as possible.