Cosmetic Procedure Silver Spring, MD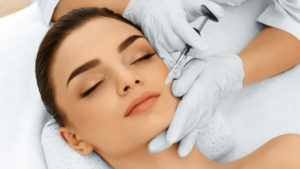 According to national data, there are approximately two million people who choose to have some type of cosmetic procedure in the United States every year. Each year, that number increases. There are many reasons why a person may choose to undergo a cosmetic procedure in Silver Spring, Maryland. While many people think the main reason is for beauty, there are many more reasons that patients who come to Atlantis Medical Wellness Center and some of those reasons may be surprising ones.
Anyone who is considering a cosmetic procedure in Silver Spring, MD should consult with a medical professional, like the team we have here at our clinic. When a patient meets with a doctor to discuss having a procedure done, it is crucial that the doctor fully understands the reason or reasons why the patient wants to have the procedure. In some situations, a cosmetic procedure may not be the answer to the issue the patient is looking to solve, while in other situations, the procedure may be the most appropriate choice.
The following are some of the most common reasons why patients say they are considering having a cosmetic procedure done:
Aging
It is no surprise that aging is one of the most frequent reasons cited why a patient comes to our clinic in Silver Springs, MD to find out if a certain cosmetic procedure is the right choice for them. If you ask a person who is in their twenties if they would ever consider having a procedure done, they often answer no. However, as that person enters their thirties and older, as the look in the mirror every morning and see more fine lines, turning into deeper wrinkles and sagging skin as each year passes by, they often change their mind.
Some of the procedures that we offer at our clinic that can address these concerns about aging include:
Bellafill

Botox

Dermal Filler
 Changing a Body Feature
Some people choose a Silver Spring, MD cosmetic procedure because they want to change a body feature. Many people who aren't happy with a body feature find that once they have the procedure done, their confidence level soars, and they just feel better about themselves.
One of the procedures our clinic offers is SculpSure, a non-surgical body contouring procedure that targets and destroys fat cells yet has no effect on the skin's surface. Atlantis Medical Wellness Center also offers the Vampire Breast Lift, another noninvasive cosmetic procedure in Silver Spring, MD. This procedure uses PRP therapy to achieve a natural breast lift and rejuvenation. The Vampire Breast Lift also helps to strengthen and restore the skin and muscles that run along the front of the breast.
Want to Learn More?
If you have been considering a cosmetic procedure Silver Spring, MD patients recommend, call Atlantis Medical Wellness Center to schedule a confidential consultation to discuss what type of procedures may help you achieve your personal goals.
Client Review
"Coming here was the best decision that I have ever made! Everyone is extremely professional, the service and amazing, and the medical director – Doctor G – has such a personalized approach to medicine. I am a concierge patient, get botox treatment, and have had fabulous success with the weight loss programs!"
Beverly C.