Dermal Fillers in Maryland, Virginia & Washington, DC
While we shouldn't be afraid of wrinkles, there's nothing wrong with wanting to manage their appearance, either. That's why many opt for dermal fillers, including Juvéderm, Revanesse, Belotero, Restylane and RHA.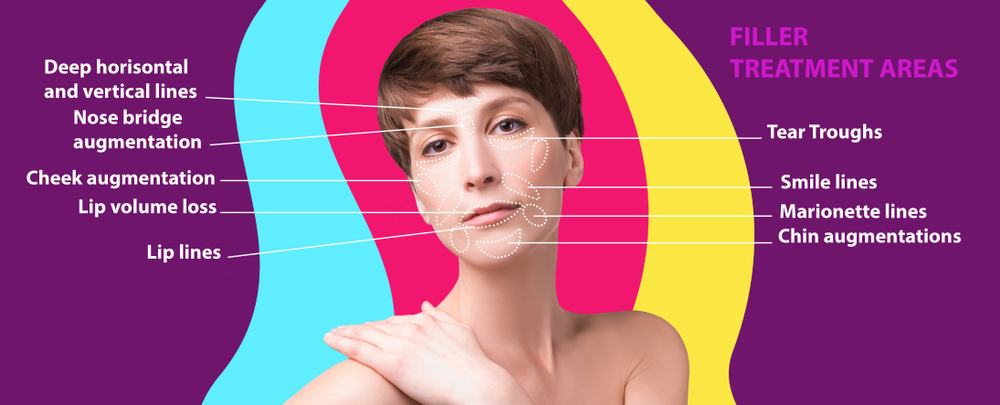 Come experience Dermal Fillers at Atlantis Medical Wellness Center in Silver Spring, MD.
(Juvéderm®, Revanesse®, Belotero, Restylane®, RHA Collection of Fillers)
All FDA approved brands on the market are available. Brand and types are chosen based on individual need and desire. Do you have any good graphics to use here?
Long Lasting: Bellafill© and Radiesse®, Juvéderm Voluma®
Bellafil link/content: 5 Year Filler is a smooth collagen-based dermal filler that lasts up to 5 years. The collagen gel in Bellafill® provides immediate volume and lift to correct the wrinkle/nasolabial fold and/or acne scar. Microspheres remain in place and create a base that provides structural support for smoother-looking skin.
---
Client Review
"Coming here was the best decision that I have ever made! Everyone is extremely professional, the service and amazing, and the medical director – Doctor G – has such a personalized approach to medicine. I am a concierge patient, get botox treatment, and have had fabulous success with the weight loss programs!"
Beverly C.

Before/After