Facial Laser Treatment Silver Spring, MD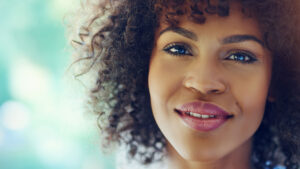 If you are looking for facial laser treatment Silver Spring, MD has to offer, look no further than Atlantis Medical Wellness Center. We understand that most people have skin problems at some point in their lives. You may be concerned about a birthmark that never went away or you may have acne scars from when you were in your teenage years.

Whatever your problems are, we understand that you may feel uncomfortable in your skin and may even be embarrassed to go out in public. When this is the case, call our office to speak with our team about the Silver Spring, Maryland facial laser treatment we offer. We have provided clients with treatment options to make them look and feel their best. Call to schedule your appointment. 
What can facial laser treatment be used for?

You may be wondering if this is the right treatment for you. Facial laser treatment can be used on many different skin types and skin problems. Some of the most common problems we see our clients wanting to fix are: 
Acne scars

Freckles

Size of pores

Skin discoloration

Sun damage 

Birthmarks

Wrinkles and fine lines

Scars



I'm nervous that the treatment will hurt. What should I expect?

We understand that anything with the word "laser" in it may make you pause. While it's true that any procedure where a laser is involved can cause minor discomfort, you should not be experiencing pain throughout the procedure. We work hard to ensure that each client is as comfortable as possible during their facial laser treatment in Silver Spring, Maryland. 
Is there a set number of treatments I can expect?

We care deeply about meeting the individual needs of each person, so we cannot guarantee that you will have the results you are looking for in one, two, or three treatments. We focus on the type of skin you have, the color of your skin, what kind of results you are looking for, and your sensitivity level. We will work with you to give you the face you have been wanting. You will likely begin noticing a difference in your skin after one or two treatments. However, deeper skin issues may take longer to fix. 
Can laser treatments be done in combination with other procedures?

Skin resurfacing can be used alongside other cosmetic procedures. Many people do this as a way to reach their facial health goals. Topical retinoids can be applied to maintain the results from the last laser skin resurfacing treatment. Depending on your individual needs and goals, we can suggest a care plan that suits you uniquely. 
Which is the best skin resurfacing laser?

After consulting with you and examining your face, we can recommend the best laser for your skin resurfacing needs. Based on skin type and area affected, we will choose a laser appropriate for your skin. There is not necessarily one type of laser that fits all or is best for everyone. For this reason it is important that you only get laser treatments from a reputable clinic who has extended knowledge on face care. 
How long will the sessions take?

Patients should anticipate being in our clinic for around an hour. The actual treatment may last 20-30 minutes, but between checking in, going over care plans, and icing post-treatment, being prepared for 60 minutes is ideal. 
What will the healing process be like?

After treatment, the skin will be red and swollen, and it will feel tight. We suggest icing it for half an hour after the session. Salicylic acid, glycolic, and vitamin A creams must be avoided for a few days, and only washing with cool or warm water as well. Hot water should be avoided if possible. At the third day post treatment, the skin may feel dry, so using a sensitive hydrating moisturizer to prevent irritation is suggested. Within one to two weeks, you can expect the facial skin to have healed.

How many treatment sessions will I need to see results?

The number of sessions is going to depend on each person and his or her type of skin challenges. Most patients will see continued improvement after every session. You can take care of your skin even further by using sunscreen on a daily basis, so the positive effects can be extended. Once you have achieved your facial care goals, we may recommend recurring maintenance sessions as needed.

Can laser treatments help with my acne scars and other marks?

Yes, acne scars, skin marks, and enlarged pores can be improved with laser treatments. The most common acne scars are raised pink or red scars that have indents or uneven areas on the face. Many patients notice that their acne marks reduce in size and appearance after receiving facial treatments. Whether you are looking to treat dark spots, redness, sun damage, or irregular pigmentation, face resurfacing may work well for you.

Call Atlantis Medical Wellness Center Today

We understand that struggling with skin imperfections on the face can have an impact on someone's self esteem and confidence. We hope that you turn to us if you are in need of a solution to your skin problems. If you would like to speak with the team at Atlantis Medical Wellness Center to learn about our Maryland facial laser treatment in Silver Spring, give our office a call now.