Functional Medicine Silver Spring, MD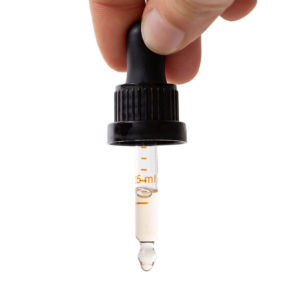 At our functional medicine Silver Spring, MD medicine practice, Atlantis Medical Wellness & Weight Loss, we take a personalized and integrative approach to patients' healthcare that focuses on preventing, managing, and determining the root cause of disease. You may have heard the term "functional medicine" but might not be aware of what it entails. Our goal is to not just heal the patient's condition but to also help them on a new path for a healthy lifestyle.

Our functional medicine professionals don't just help patients heal their medical conditions, but we also help them find positive emotional balance, joy, and energy in their lives.

Functional Medicine Approach

When you come to Atlantis Medical Wellness Center for functional medicine, you will find that the approach we take is often different from what you may be used to receiving from conventional medical professionals.

First off, the care we provide is patient-centered. Your functional medicine doctor will not just take a brief overview of your medical history, but he or she will also listen to the details of that history and make sure they fully understand it. The key to the success of this type of treatment is having the patient be part of the discovery and treatment management program, rather than just telling them what to do. Your plan is totally personalized to meet your health needs.

It is also important for patients to understand that all of the treatments we provide at our functional medicine practice is based on the latest in medical research combined with our medical team's clinical expertise. Your doctor will conduct extensive research into not just your medical history, but also your genes, lifestyle, and your body's physiology. When developing a treatment plan, your doctor will consider both external and internal factors that may be affecting your health and well-being.

A doctor who practices functional medicine takes the best practices from multiple disciplines and blends them together to come up with the best program for their patients. At Atlantis Medical Wellness Center, not only do we use the best practices of traditional Western medicine, but we integrate those practices with the following:
Using exercise, nutrition, and lifestyle changes for the prevention of medical illnesses

Using the latest diagnostic techniques and testing

Using prescribed combinations of botanicals, supplements, medications, stress management techniques, and detoxification programs
Is Functional Medicine for Me?

You may be wondering if functional medicine is an option for you, but aren't really sure what functional medicine actually is. Functional medicine takes a holistic approach in understanding who the patient is, embracing the concept that every patient is unique, and their health plan should be personalized just for their needs.

Instead of just treating patients the way traditional medicine does, functional medicine focuses on identifying what the root cause of a patient's medical condition or illness is. For example, while traditional medicine looks for a drug that will cure a medical illness or condition, a functional medicine doctor will investigate and determine why the patient has become sick to begin with. Once they identify the cause, the doctor will take the steps to restore that area that has stopped functioning.

In traditional medicine, the doctor treats the disease. They do not treat the patient. This medical standard may work for sudden trauma, infections, and emergencies, it does not work for chronic illnesses.

What Are the Principles of Functional Medicine?

There are several principles of functional medicine. These are:
Every patient is both biochemically and genetically different. Functional medicine treats the patient and not the disease, instead of taking a totally personalized approach to what the patient's needs are and identifying ways to enable the patient's body's healing mechanisms in order to resolve their health issues.

Functional medicine is based on science, understanding the body's complex network of interconnected relationships.

Functional medicine recognizes that every patient's body has the ability of self-regulation. With so many thousands and thousands of interconnected systems, it is no surprise that sometimes a condition can occur that jars the body's balance.

The patient's body has the ability to heal itself and prevent many diseases that are associated with aging.

A healthy patient is not just one without disease or illness. A healthy patient is one who lives their life with vitality.



Doctors who practice functional medicine know that a medical condition can have more than one cause. They also know that one cause can cause many health issues. This is why a doctor will identify and treat the root cause of an illness, knowing that there is a higher rate of success in helping the patient achieve their health back. When a patient suffers from chronic health conditions, the doctor will use the following two-step treatment method:
Add what the body is lacking in order to help redirect it back to its state of optimal functioning

Take away anything that prohibits the body from reaching this optimal state



The doctor of functional medicine will first determine why the body isn't functioning at its optimal state. The doctor will examine the patient's medical history, examine the patient's lifestyle, and use diagnostic tests. Treatments can include lifestyle changes, nutritional changes, nutritional and/or emotional counseling, homeopathics, herbs, supplements, and medication.

What You May Not Know About Functional Medicine

A doctor for Silver Spring functional medicine in MD uses breakthrough methods that are supported scientifically to help patients. Functional medicine doctors are often early adopters of new knowledge and innovative practices. Here we list of other facts you may not have known about functional medicine:

Health is More than Absence of Disease

At our clinic, we believe in the idea that health is so much more than the absence of disease in the body. We focus on approaches that boost an overall state of wellness, so that everyday you feel good about yourself and have the foundation to take on your responsibilities, goals, and dreams.

Each Individual is Genetically Different

Those who practice functional medicine view each individual as being biochemically and genetically unique from another. Essentially, what this means is that we take a more personalized approach to health care, focusing on that person as how they are. Functional medicine can help the body get what it requires to function at its optimal level. This approach supports healing mechanisms that are naturally present in the body, encouraging these systems to take action against a disease or ailment.

Patients Have More Control Over Health

We see patients as co-creators of their health, and strive to form a mutually empowering dynamic so the best possible care plan can be created for that person. In more current conventional medicine, sometimes the doctor takes the lead on establishing a treatment plan and prescribing medication, with little to no feedback from the patient themselves. We believe that not taking into consideration the patient's thoughts and feelings about their own body is truly doing a disservice to them.

The Body Can Heal Itself

In the human body, there are mechanisms that can assist in healing itself. In fact, the body's instinctual response is to heal damaged or diseased areas by releasing naturally-occurring properties within the body. For example, endorphins, dynorphins, and enkephalins are some of the body's natural pain killers. When the body is in pain or stressed, these molecules are released.

You Can Save on Medical Expenses

Unfortunately, many of us are taught at a young age to rely on and entrust ourselves to conventional doctors. Of course, conventional medicine has its uses and can save lives. However, it is not the only method of taking care of your health. We may visit our primary physician after we are already sick, and there is not much focus on prevention. With functional medicine, if you take on a healthier lifestyle overall, then this greatly reduces your chances of needing to visit a doctor. By engaging in a healthy lifestyle, you have a stronger chance of warding off diseases that wreak havoc on the human body.

Is Functional Medicine the Right Choice for You?

There are so many different medical conditions that people are suffering from that past generations never had. Not only are conditions such as heart disease, cancer, and diabetes on the rise, but so many people suffer from autoimmune disorders, autism, ADHD, mental illness, and other chronic and complex conditions.

When a patient undergoes treatment, the goal is not just to treat the patient, but to heal them. Instead of just treating the symptoms, your doctor will find the root of the condition in order to determine how to heal that condition. Call Atlantis Medical Wellness Center to learn more about how functional medicine in Silver Spring, Maryland can help you! 
---
Client Review
"I have been going to see Dr. G for 10 years. Dr. G is amazing, super knowledgeable and an complete artist with his work. In addition I have referred a number of clients to his Medi Spa all have been 100% happy and of course look 1000% Better, younger, happier and are healthier! Make your appointment and enjoy your new self."
Dede