Testosterone in Women in Maryland, Virginia, & Washington, DC
Most people and even some healthcare practitioners think of testosterone as being a strictly male hormone. Testosterone plays a powerful role in women's overall health. And it is not just about libido. Heart strength, bone strength, anemia, muscle health, healthy mood all benefit from women's natural ability to make testosterone. Women make testosterone in their ovaries and adrenal glands and convert to active testosterone forms throughout their bodies.
Testosterone is largely responsible for the power and strength of a woman being a woman. Testosterone makes your sex drive strong, your muscle and heart strong, and keeps your moods stable. It helps you build muscle, and control fat. It even makes your mind sharper, and your energy level higher. Women naturally produce and need about 0.1% that of a man. Yet even a small decrease of testosterone can diminish the overall health and well-being of a woman.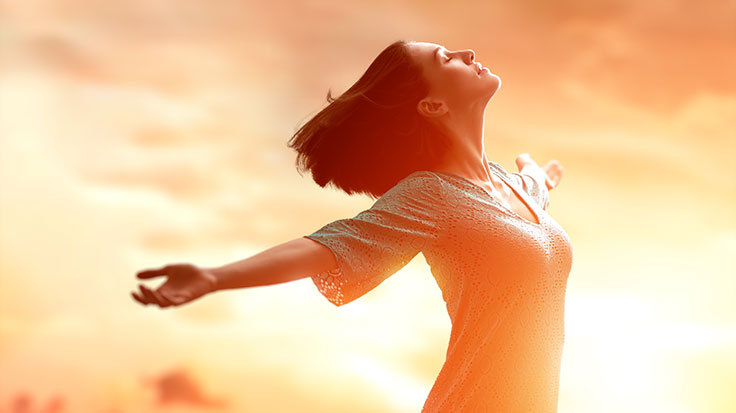 Testosterone makes your sex drive strong, your muscle and heart strong, and keeps your moods stable. It helps you build muscle, and control fat.
The Facts about Testosterone in Women
Testosterone is one of the first hormones to decline as women enter perimenopause which contributes to difficulties with weight management.
DHEA is THE first hormone to decline in a woman as she ages. DHEA is a powerful building block for a woman's testosterone.
Low sex drive is one of the most common complaints we hear from women with low testosterone. Testosterone provides the fuel for your sex drive.
Women with insufficient testosterone will have a difficult time maintaining a healthy weight, building and maintaining lean muscle mass, bone strength, and proper blood levels.
Benefits
Testosterone does wonderful things for a woman's body. In addition to improving sex drive and the ability to build muscle, testosterone can:
Improve mental acuity.
Increase energy.
Improve mood (by lifting depression).
Improve the ability to burn fat.
Treats osteoporosis and overall bone health.
Treats and prevents anemia.
Improves chronic pain.
But without the right dose, these results won't be maximized.
Not Too Little, Not Too Much
While an increasing number of healthcare practitioners prescribe testosterone for women, dosage is not typically optimized. Instead, a one-size-fits-all approach is taken. However, one size does not fit all when it comes to testosterone (or any other hormone). Never begin with testosterone pellet dosing without short trials of topical testosterone. To get optimal positive results (like increased energy and increased sex drive) without negative side effects (like oily skin and acne) dosage needs to be individualized just for you. Always remember that optimizing other hormones and micronutrients needs to occur in order to maintain optimal testosterone levels in your body.
---
Client Review
"Coming here was the best decision that I have ever made! Everyone is extremely professional, the service and amazing, and the medical director – Doctor G – has such a personalized approach to medicine. I am a concierge patient, get botox treatment, and have had fabulous success with the weight loss programs!"
Beverly C.

Low Testosterone Treatment
There is no one approach or one plan for all women. We treat each woman as an individual and personalize dosage, delivery, and treatment approach. The KEY is the initial metabolic assessment through the Metabolic Code and full functional lab evaluation. We treat the underlying issues that support testosterone production in the body which can help minimize and even eliminate the need for testosterone therapy. We cannot emphasize more the importance of the functional and metabolic approach to balancing hormones and health. You are the focus! Not your hormones!
Testosterone insufficiency in women: fact or fiction?