O-Shot Doctor Maryland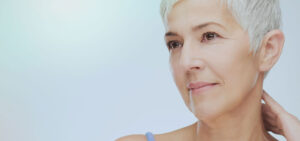 An O-shot doctor in Maryland can help if you've noticed your sex drive just isn't what it used to be. A low sex drive is nothing to be ashamed about – we all have times where we just can't get in the mood. But if it's becoming a recurring issue for you, you might start to worry: Will this last forever? What will my partner think? What's wrong with me? All these questions may be seriously stressing you out, so let's take a moment to unpack why your sex drive might be a little less active than usual.
What Causes a Low Sex Drive?
Unfortunately, there's no one reason to explain why you're feeling this way. There are a number of contributing factors that prevent you from getting in the mood: You could be stressed, or exhausted. Has work been driving you nuts lately? It might be doing more than just leaving you feeling drained and tired out – it might be putting a damper on your sex life too. Others who experience a sudden loss of interest in sex might just be feeling insecure about their bodies, or are just bored. The same position, in the same place, at the same time, can get a bit monotonous, and it might take the spice out of your relationship.
There are a number of reasons that can contribute to a lowered sex drive. Don't freak out, though – it's typically temporary, and there are always ways to put a little bit of fire back in your love life. Besides, if you start stressing out about how stress is affecting your sex drive, it can get you stuck in an endless loop. That's not good for you, and it's not good for those around you. Speaking of, how can a low sex drive impact your personal life?
How Can it Affect My Relationship?
Every relationship needs intimacy. While you're struggling with a (most likely) temporarily reduced sex drive, your partner may start worrying – and that's what makes communication so important. If you're never in the mood, that's something for you to work out for yourself, and your partner should support you. By talking things out, you can develop a plan to get intimacy back in your relationship: you could spice things up by trying different positions, roleplaying, or using toys – and you can even contact an O-shot doctor in Maryland if these options don't work out.
You don't have to let your low sex drive affect your sense of self. You can always take steps to rekindle the intimacy that you share with your partner, and you can always rely on Atlantis Medical Wellness Center to help.
At Atlantis Medical Wellness Center, we are committed to helping each and every one of our patients through any personal struggle they may be facing. The O-shot is a safe and effective method of increasing your sex drive, and it can also increase arousal and the intensity of your orgasm. While there are many methods of spicing up your relationship with your partner, sometimes it takes a little something special to get sparks flying again. Reach out to Atlantis Medical Wellness Center, and see how a Maryland O-shot doctor can help you today.
At Atlantis Medical Wellness & Weight Loss, an O-Shot doctor Maryland women trust for quality care has been providing sexual dysfunction services for many years. We understand the sensitive nature of sexual struggles and want patients to feel comfortable coming to us with their symptoms and challenges. For many women who want to make their sex lives better, an O-shot may be the solution they have been looking for. If you or your partner is feeling distraught over a sexual issue, we encourage you to contact our clinic today for compassionate and knowledgeable services.
How the O-Shot Is Made
Many patients prefer natural methods of medical care. For the O-shot, the solution is made from the patient's own material through platelet-rich plasma (PRP). PRP has been utilized to treat conditions such as sports injuries, surgery recovery, and hair loss. The solution is made through drawing blood from the patient, spinning the sample in a centrifuge machine (which separates platelets from the rest of the blood), and then the plasma is taken and injected into the area in need of healing. Rest assured, we use local anesthetics so that the patient remains comfortable during the treatment.
What To Expect During Treatment
It is understandable that patients wonder about what O-shot treatment will be like, and whether it will be painful. Depending on your case, a doctor or nurse will apply a numbing cream to the labia, g-spot, and/or clitoris. The blood will be drawn and a solution will be created, and once the numbing has gone into effect, the solution will be administered to the labia, clitoris, and/or g-spot area. The procedure will take around thirty minutes to complete.
Benefits of the O-Shot
As your MD O-Shot doctor can explain, women who currently struggle with reaching orgasm may find that the O-shot gives them a heightened sense of pleasure they have not felt before. Along with this, it isn't uncommon for women to have more confidence and sense of self. Other benefits of the O-shot treatment can include, but are not limited to, the following:
Increased desire for sexual activity

Increased arousal to the sexual organs

Enhanced lubrication

A stronger orgasm during masturbation or sex

Relief from urinary incontinence

Reduction of chronic pain due to childbirth 
Some women claim that the treatment improves both their experience of orgasms and with treating incontinence. The platelet-rich plasma solution stimulates collagen production, stem cells, and blood vessels — which contribute to stronger orgasms. To find out if the O-shot is right for your health, don't be too shy to speak with a friendly member of our team as soon as possible.
6 Frequently Asked Questions About the O-Shot
1. What Steps Do I Need to Take to Get the O-Shot?
If you're feeling tired of experiencing pain or struggling with low libido, simply schedule a consultation with an O-Shot doctor in Maryland. At this consultation, an Atlantis Medical Wellness Center doctor will review your prior medical history and discuss the treatment in-depth with you before scheduling an appointment for your first O-Shot. From there, you're ready for your first O-Shot and can see for yourself if the treatment is right for you. 
2. What Are the Potential Side Effects?
According to research studies, potential side effects may include ejaculatory orgasms, continuous arousal, spontaneous orgasms, and arousal associated with urination. For a more comprehensive list of side effects, please consult with an O-Shot doctor in Maryland. 
3. Is there Any Post-Treatment Care Needed?
No. The O-Shot is a very simple, easy, and quick treatment. While you may experience some sensitivity for 1-2 days after treatment, you are clear to resume your regular routine right away. You are even able to have intercourse the same day as the treatment. Additional post-care notes may be given to you from your O-Shot doctor in Maryland. 
4. Does The O-Shot Hurt? 
The numbing cream used at the Atlantis Medical Wellness Center will significantly reduce any discomfort you may experience. In studies, patients typically describe the mild discomfort level as a "2" on the pain scale. While the thought of having a needle in such a sensitive area might seem scary, the O-Shot is often described as less painful than Botox.
5. How Do I Know if the O-Shot is Right for Me?
If you suffer from any of the following, the O-Shot could potentially benefit you!
low libido or low sexual drive

urinary incontinence

struggles with arousal or lubrication

chronic pain (from childbirth)
You shouldn't have to constantly live with chronic pain or be worried about your sexual health. There are many different options, so take back the control and start thinking about if you're comfortable with trying out the O-Shot. Speak with your medical provider about the treatment or visit the Atlantis Medical Wellness Center office for a consultation. Our doctors are more than happy to answer any questions or concerns you may have. 
6. What Costs Can I Expect?
The O-Shot is not covered by any health insurance and will have to be paid for out-of-pocket. You can call the office for more information on pricing and payment options or discuss it at your consultation. 
To learn more about the O-shot, call a Maryland O-Shot doctor from Atlantis Medical Wellness & Weight Loss today.