Obagi Skin Care Products in Maryland, DC and Virginia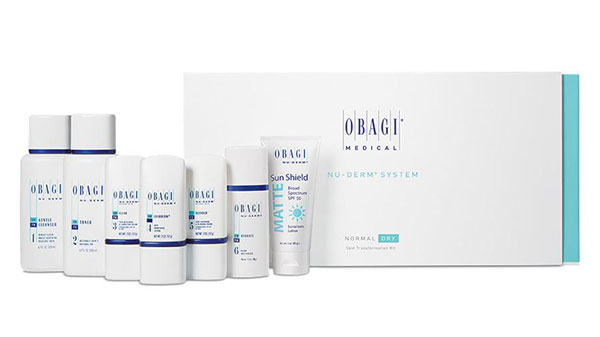 If you suffer from at least one of these various skin conditions, we can help prepare an Obagi skin care regimen for you that works to achieve the targeted goals by using high-quality, potent ingredients—just give us a call!
Obagi Skin Care Products in Maryland
Atlantis Medical Wellness Center carries a full line of Obagi skin care products that can dramatically improve the appearance of your skin and help you enjoy a beautiful, youthful glow. We carry a variety of condition-specific Obagi skin treatments that can gently, yet aggressively help treat your skin concerns. The powerful Obagi system may help:
Diminish the appearance of fine lines and wrinkles
Improve skin smoothness
Reduce pore size
Improve elasticity
Generate a balanced, even skin tone
Normalize oil production
Correct blemishes
Reduce age spots and other hyperpigmentation
Improve the skin's own ability to hold moisture
Boost the skin's tolerance to external factors
About Obagi
Headquartered in Long Beach, California, Obagi Medical Products, Inc., is a global specialty pharmaceutical company that develops, markets, and sells proprietary skin care and anti-aging systems in the physician-dispensed skin care market.
Obagi's role as a global leader in skin care is based on the belief that regardless of your age or skin type, there truly is an Obagi product for everyone—and at Atlantis Medical Wellness Center, we can help you find it. We'll evaluate your skin and create a customized Obagi skin care regimen designed to give your skin the youthful glow it deserves.
Call us or contact us online if you're looking for obagi skin care products in Maryland. Come in for a free skin consultation with our Medical Esthetician where she can advise you on which products would be best for your skin.