At Atlantis Medical Wellness & Weight Loss Center, we offer a variety of services for our patients. Our goal is to focus on finding and treating the root cause of illness, not just masking the symptoms. By using methods to predict and prevent illness, we are able to intervene early before the illness has a significant impact on your life, as well as maximize your current health.
Our practice is conveniently located at 12200 Tech Road, Silver Spring, MD, close to a variety of restaurants, retail, and recreational establishments. Many of our patients like to visit Stonehedge Local Park, located about half a mile from our office.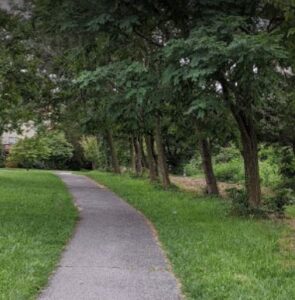 The four-acre park has two playgrounds for kids to play, an exercise station, and a basketball court. The best part is that the park is maintained without the use of any pesticides.
Functional Medicine
The medical staff at Atlantis Medical Wellness & Weight Loss Center focus on the practice of functional medicine. Although we understand that both functional and traditional medicine are important for our patients' health, it is also important to realize that unlike functional medicine, which looks for the root cause of a medical issue, traditional medicine usually focuses only on the symptoms the patient is suffering with.
Functional medicine treats the patient as a whole, not just an illness. Our doctors develop an individual holistic plan for each patient, taking into account the patient's genetics, diet, and lifestyle.
A lot of our patients carry this approach into spending time outdoors. Another choice near our practice where you can enjoy the peace and quiet, surrounded by trees, is at the Calverton-Galway Local Park, which is located a little under two miles from our office. With more than 60 acres, visitors have their choice of playgrounds, ball fields, and even lighted tennis courts. There is also a wonderful picnic area.
Another nearby choice is the 95-acre Martin Luther King Jr. Recreational Park, located a little over three miles away. This park offers visitors so many choices of activities, including tennis courts, ball fields, HeartSmart trail, and even a small lake. If you are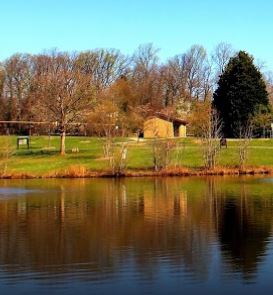 really looking for some good physical activities, check out the outdoor and indoor swimming pools operated by the Montgomery Recreation Department.
Other Services We Provide
Some of the services we offer that help patients achieve both a physical and emotional balance include the following:
Medical Weight Loss: At Atlantis Medical Wellness & Weight Loss Center, we focus on your health, not your weight, which goes a long way towards successful results. Some of the options we provide include:
      hCG Weight Loss Program

      Athena Meal Replacement Metabolism Program

      Athena KetoForce

      Nutrition

      Supplements

      Antioxidant Testing

      Athena Low Dose Naltrexone (LDN) CONTROL Program
Cosmetic Procedures: We offer a variety of cosmetic treatments that help patients feel confident:
      Bellafill®

      Botox

      Injectables and dermal fillers

      SculpSure

      PRP Vampire Breast Lift
Skin Care Health: We have a professional Medical Esthetician on staff who is trained to address all skin types and skin issues, including:
      Microdermabrasion

      Chemical peel

      Light and laser therapy for skin repair and rejuvenation

      Acne Treatment
To learn more about our services and how we can help you achieve total good health, call Atlantis Medical Wellness & Weight Loss Center to schedule a consultation.