Acne Treatments in Maryland, DC and Virginia
The presence of acne can be both physically and emotionally debilitating. Even worse is when acute inflammatory acne evolves into permanent scars. Often active acne can damage the skin leaving deep pitted scars and craters. When this happens over a large area, as on the cheeks, there can be a significant loss of volume and collapse of skin and soft tissue.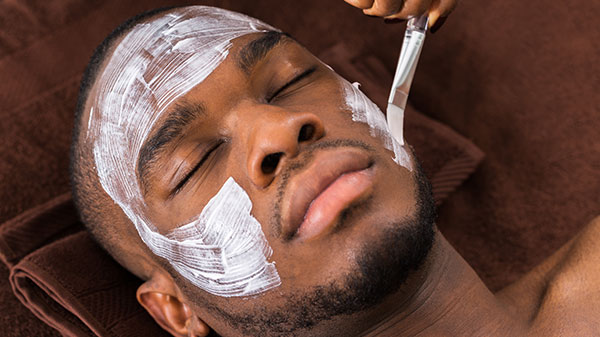 Treating acne scars is a specialty at Atlantis Medical Wellness Center. Dr. Gonzalez understands that every case of acne scarring is unique, thus the treatment options can differ considerably.
Atlantis provides multiple options for the improvement of acne scars from inflammatory acne (with or without history of Accutane use):
Prescription corrective skin care
Chemical Peels
Non-ablative Laser (for persistent redness)
Laser resurfacing
Fillers
Often, several of these treatments are used in combination for outstanding results. If acne scars are affecting your self esteem you owe it to yourself to schedule a consultation.
Clear Concept Acne Treatments
To determine your personalized clearCONCEPT treatment plan, Dr. Gonzalez will individually assess your skin type and severity of your acne. This comprehensive assessment will include a general medical history and a review of past acne treatments, their effectiveness and their side effects. A physical skin examination will include standard diagnostics such as the Fitzpatrick Skin Type Classification and Burton Acne Scale, as well as digital imaging with the Profect Camera System, which measures moisture content and acne inflammation in the skin, while documenting the progress of your treatments.
Light & Laser
The clearCONCEPT treatment process includes the latest technologies in light and laser therapies shown to effectively treat acne by reducing oil production and killing bacteria without the use of drugs by using Omnilux (Light Therapy).
Omnilux technology benefits patients suffering with mild to moderate inflammatory acne caused by acne bacteria. In a recent study, after just 8 treatments, subjects saw an 81% reduction in acne lesions. Omnilux blue and red light treatments last around 20 minutes and are painless. When acne is irradiated with blue and red LED light at specific wave lengths, the bacteria self destructs and inflammation is decreased, acne fades and your skin heals.
Microdermabrasion
The clearCONCEPT treatment process utilizes microdermabrasion, a non-invasive exfoliation procedure, to reduce clogged pores and improve the cosmetic appearance of acne scars.
Topicals
To optimize results, a patient's ClearConcept skin care program may include a specialized line of prescription-strength cosmeceuticals specifically formulated for acne prone skin.
ALA
Depending on a patient's condition or past response to other acne treatments, photo dynamic therapy using Levulan Kerastick ALA may be part of a prescribed ClearConcept treatment program.
Scar Treatments
The clearCONCEPT program includes a number of treatment options that can reduce the appearance of acne scars.
Other Related Resources
---
Client Review
"I have been going to see Dr. G for 10 years. Dr. G is amazing, super knowledgeable and an complete artist with his work. In addition I have referred a number of clients to his Medi Spa all have been 100% happy and of course look 1000% Better, younger, happier and are healthier! Make your appointment and enjoy your new self."
Dede