Chemical and Facial Peels in Maryland, DC and Virginia
Atlantis Medical Wellness Center offers multiple options for facial peels. By increasing the turnover of cells and exfoliation, a healthy glow can be achieved in a matter of minutes with medical-grade chemical facial peels. The procedure is non-invasive and poses little risk. The result is softer, smoother, and more youthful looking skin.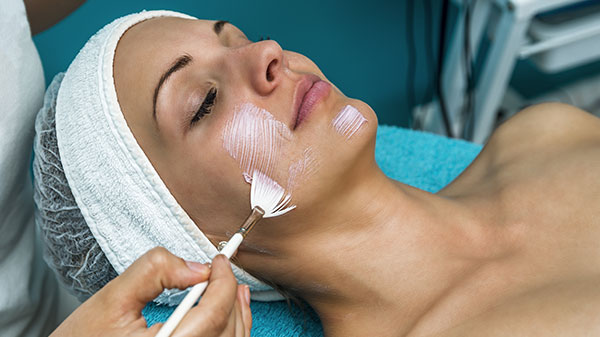 A chemical peel is a procedure that uses a chemical solution to peel away wrinkled, blemished, unevenly pigmented, or sun damaged facial skin.
Individual maintenance peels can be repeated during the year, depending on the response of the skin. The latest findings recommend the more the better and the results of chemical peels are more noticeable after the second or third peel.
Peels are virtually non-irritating, no anesthetic is required, and the most patients feel is a tingling sensation during the peel. Make-up can be applied immediately following the peel, thereby returning to work and normal activities. No recuperation time is needed.
---
Client Review
"I have been going to see Dr. G for 10 years. Dr. G is amazing, super knowledgeable and an complete artist with his work. In addition I have referred a number of clients to his Medi Spa all have been 100% happy and of course look 1000% Better, younger, happier and are healthier! Make your appointment and enjoy your new self."
Dede