Vitamin Serum Facials in Maryland, Virginia & Washington, DC
Looking for an anti-aging treatment that could give you really great results? Try the Atlantis "Ultra" Facial with Vitamin Serum Infusion. This serum facial is great for anyone who is combating dry or aging skin and wants a moisturizing treatment. So if you want to get a serum facial in Maryland, Northern Virginia, or Washington, DC, visit Atlantis Medical Wellness Center. Learn more about our serum facial and then give us a call to make your appointment!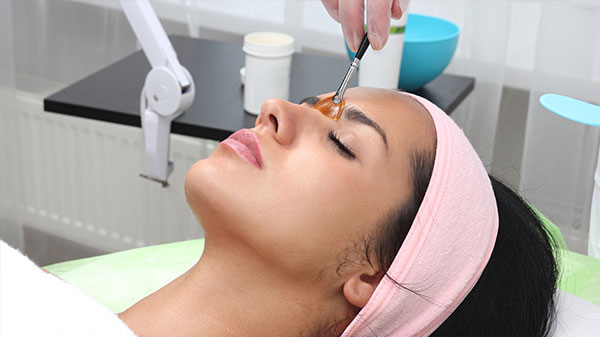 Not only is our Atlantis Classic European Facial included in this treatment, but you will also experience our Derma Wave Ultrasound system which can give aging skin a youthful glow.
A Serum Facial that Really Moisturizes
It's a well-known beauty tip: moisturizer can help your skin resist signs of aging! Of course, sometimes it takes a little more than an ordinary cream to really get great results. That's where our skin serum comes in. It's full of antioxidants and vitamins to give your skin's healing and repairing abilities a boost. As you age, your skin has a more difficult time renewing itself. Skin serum helps by giving your skin back the moisture it needs to be healthy.
As we mentioned, you'll get our vitamin serum facial in addition to our European facial. During that treatment, we'll exfoliate and cleanse your skin, performing extractions when necessary, and then give you a face, shoulder, and décolletage massage. We'll also complete a thorough analysis of your skin, so you can feel confident you are getting treatments that will make the most difference for you. Just when you think you couldn't be any more relaxed, our vitamin serum will add the finishing touch to help make your skin healthy and younger-looking. Using the Derma Wave Ultrasound system, we'll make sure the vitamin serum is infused deeply into your skin to ensure you'll get the best results possible. After a serum facial, you'll leave our offices feeling relaxed and at your best!
Call Us for Vitamin Serum Facials in Maryland, Virginia & Washington, DC
If you want to get a vitamin serum facial in the Maryland, Northern Virginia, and Washington, DC area, Atlantis Medical Wellness Center is the perfect place. Our vitamin serum facial is a great way to relax and help your skin stay healthy. Whether you're fighting fine lines or just need a little mini vacation, come visit us. We'll do our best to make your skin look great and take away some of your stress. Contact us today to schedule your appointment for a vitamin serum facial!
---
Client Review
"Coming here was the best decision that I have ever made! Everyone is extremely professional, the service and amazing, and the medical director – Doctor G – has such a personalized approach to medicine. I am a concierge patient, get botox treatment, and have had fabulous success with the weight loss programs!"
Beverly C.