Skin Repair and Rejuvenation in Maryland, DC and Virginia
Do you feel young on the outside, but your skin doesn't reflect that? If you're tired of wrinkles, uneven skin tone and other age-revealing factors, consider skin rejuvenation. Skin rejuvenation will help give you the skin you want – and deserve – quickly and without surgery.
If you're located in the Maryland, Northern Virginia and Washington, DC area and you are ready to look your best, come to Atlantis Medical Wellness Center for skin rejuvenation!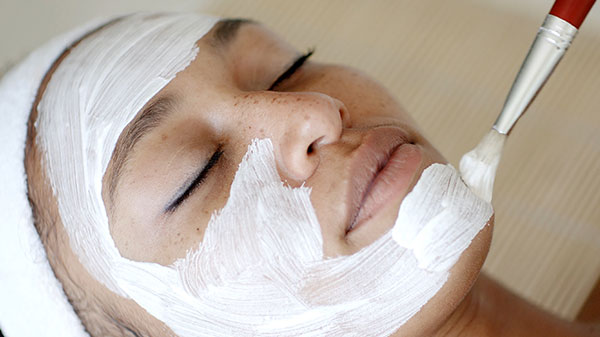 If you've been avoiding getting skin repair because you don't want invasive surgery, you don't have to do so anymore! Atlantis Medical Wellness Center has non-invasive skin rejuvenation procedures to help you look younger without taking drastic measures.
Benefits of Skin Rejuvenation
Skin rejuvenation can make your skin look great! You'll receive a great number of benefits from skin repair, including:
More even skin tone
Reduced wrinkles
Clearing of age spots
Decreased redness
Smoother and firmer skin
And more!
As you can see, skin repair will make a big difference in the appearance of your skin! With our skin rejuvenation services, you'll be able to look as young as you feel!
Skin Repair and Rejuvenation in Maryland
We offer two different types of skin repair procedures: Intense Pulsed Light (IPL) and laser remodeling. Both are effective forms of wrinkle treatment and are also good at smoothing out other skin blemishes. Learn more about our skin rejuvenation procedures and see what would make the most difference for you!
Intense Pulse Light (IPL)
The healing and corrective properties of light are harnessed by Intense Pulsed Light (IPL) treatments. IPL is the newest non-surgical procedure to eradicate or minimize the ravage of time in our skin with no "downtime." IPL skin treatments improve the appearance of damaged skin. These treatments can reduce redness (from rosacea and broken blood vessels) and address uneven skin tone and pigmentation (age spots or sun damage or pregnancy induced hyper-pigmentation). IPL is a good form of wrinkle treatment as it reduces the appearance of fine lines by stimulating dermal thickening and the development of new collagen.
Aramis Laser for Collagen Remodeling
Laser remodeling is a revolutionary new form of wrinkle treatment. This non-invasive skin rejuvenation process involves heating the dermis (deep tissue) while cooling the epidermis (surface tissue) which stimulates the natural production of new collagen and softens wrinkles. Your skin will regain tonicity and be firmer, smoother and more radiant, resulting in a younger appearance.
Most people require an average of four skin rejuvenation treatments, performed at one-month intervals. It can easily be scheduled during a lunch break and can be used on the following age-sensitive areas: around the eyes, mouth, chin, neck, lower neck, chest and hands.
Skin Rejuvenation from Atlantis Medical Wellness Center
If you're ready to get the great skin you've been dreaming of, come to Atlantis Medical Wellness Center. We want to help you achieve the body of your dreams, and your skin is a big part of that. Our skin rejuvenation services will make a big difference in your appearance, and probably your confidence too. Don't be unhappy with your skin any longer – call (301) 622-2722 to schedule your initial skin rejuvenation consultation today!
---
Client Review
"Coming here was the best decision that I have ever made! Everyone is extremely professional, the service and amazing, and the medical director – Doctor G – has such a personalized approach to medicine. I am a concierge patient, get botox treatment, and have had fabulous success with the weight loss programs!"
Beverly C.