Integrative Medicine in Silver Spring, MD
Integrative Medicine
The most effective treatment of a disease is Prevention.
Integrative Medicine in Silver Spring, MD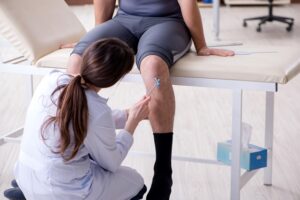 Don't Just Live Longer, Live Healthier with Integrative Medicine in Silver Spring, MD. Why wait until you break a bone before being diagnosed with osteoporosis and then begin treatment? Don't withhold treatment until you develop diabetes or heart disease forcing the use of medications with potential side effects that cause more disease. Using a strategy of prevention and prediction of serious illness, Dr. Benjamin Gonzalez provides advanced medical care that seeks to maximize your current health and wellness and intervene early to improve your healthy life. At Atlantis Medical Wellness Center in Silver Spring, MD, we specialize in integrative medicine and wellness care, hormone replacement therapy and PRP Therapy (platelet-rich plasma).
You may have heard the term "integrative medicine" before, but what does it mean, and what are the benefits of seeking out a specialist in integrative medicine in Silver Spring, Maryland? You may have many questions about integrative medicine, and how it stacks up against more traditional medicine. You may also be looking for a way to deal with chronic pain, and you might be tired of the many expensive and ineffective prescriptions and recommendations from traditional medicine practitioners.
At Atlantis Medical Wellness Center, we understand that there are many reasons to consider integrative medicine, and we know it's important to be as informed as possible when seeking treatment. Let's take a look at the differences between integrative medicine and traditional medicine, and how you can benefit from both.
Integrative Medicine vs. Traditional Medicine – Which is Right for You?
Integrative medicine and traditional medicine are both essential for your health. However, traditional medicine tends to focus more on symptoms, while integrative medicine takes a closer look at the root causes of any medical problems you might be battling. They aren't completely exclusive from each other, and they can both prove incredibly beneficial in certain situations. When should you rely on traditional medicine, and when should you consider integrative medicine instead?
Traditional medicine typically targets your symptoms. Traditional medical practitioners may prescribe drugs, or recommend potentially invasive (and expensive) medical procedures. While this approach is excellent for emergencies or infections, it sometimes fails to target the root cause of the symptoms in question. Rather than treating the patient, traditional medicine focuses on the illness or symptom, and specifically works to alleviate pain, illness, or infection. For example, if you're experiencing chronic pain, traditional medicine practitioners may just prescribe an endless rotation of expensive pills, each with varying degrees of efficacy.
On the other hand, integrative medicine looks at the patient as a whole. Practitioners of integrative medicine search for the root of any health problems, and develop a holistic plan to ensure the root problem is dealt with effectively. When you reach out to Atlantis Medical Wellness Center, you get integrative medicine in Silver Spring, MD, that you can trust – complete with personalized care and a carefully-developed plan that takes into account anything that could contribute to your health issues. The causes of long-term health complications can vary, so practitioners of integrative medicine examine everything from diet to genetics and lifestyle.
A Life Worth Living with Integrative medicine
While traditional medicine and integrative medicine are both effective at helping you through your health challenges, there is one additional difference between the two: The goal of integrative medicine is to help you achieve a life worth living Integrative medicine doesn't just focus on your single health issue, but rather on the whole interconnected lifestyle that could have caused the symptoms to present themselves in the first place.
If you're curious about integrative medicine, you're not alone. Many Americans seek out integrative medicine to help them with chronic pain, or with other health issues when traditional medicine has fallen short. Reach out to Atlantis Medical Wellness Center today, and see how integrative medicine in Silver Spring, MD can help your tomorrow.
Our Integrative Medicine Services
---
Client Review
"Coming here was the best decision that I have ever made! Everyone is extremely professional, the service and amazing, and the medical director – Doctor G – has such a personalized approach to medicine. I am a concierge patient, get botox treatment, and have had fabulous success with the weight loss programs!"
Beverly C.